As you already probably know, structured data is basically any data you add to your website that makes it easier for search engines like Google, Yahoo and Bing to understand, identify and prioritize when an individual conducts a search. Structured data works as the translator between your pages and the search engines looking for data they can promote as answers to the user's search query.
So structured data makes sense if you are looking for "rich" results…but the question remains: How fresh does your structured data need to be?
On the one hand, the whole concept of structured data is still in the stage where its optimal potential remains unknown, so yes, any structured data you incorporate in your website pages is a plus. But, in order to be a structured data visionary and ride on its magic carpet to the future, it makes sense to maintain and update your structured data rather than simply setting it and forgetting it.
Here are some examples of Rich Results – structured data that cues search engines to pick up on your site, that you should be incorporating and updating regularly on your website:
Any information that can be scaffolded into action by the user – This would include recipes that can be downloaded, apps that allow the user to order, make reservations, show interest, give feedback or reviews, etc
Feature Logos, accreditations, awards, certifications and rankings – Search engines are being tweaked to pick up on any authenticated information that proves legitimacy, expertise and trust. In this age of "fake news" the customer needs these anchors of authenticity now more than ever.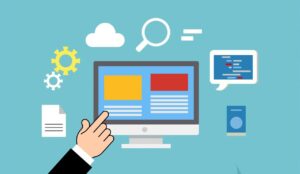 Go Mobile – Make sure your mobile sites are as interactive and user friendly as possible. Users think and utilize their phones as mobile computers. Make sure your mobile site meets their needs. If you have a highly interactive mobile page, search engines will notice.
When it comes to being interactive don't focus on reinventing the wheel – instead of trying to implement an interactive element that no one else has, focus on improving user friendliness, ease and convenience to existing elements. For example, if you feature the ability to make reservations at a restaurant on your site, feature the ability to time them to activities after them, such as movies or theatre, and expand on the convenience and user-friendliness by offering a nearby parking discount or a free snack drink coupon at intermission. These are all hooks that both users and search engines will look for and hand on to.
Always offer additional information in several forms – If you are trying to educate your consumer about your business, keep their interest, and their custom with e-books, articles, blogs and newsletters. They offer the opportunity to learn more about the subject matter that drew the user to you in the first place, all the while acting as a subtle but powerful sales tool that promotes your business without hitting the user over the head with a hard sell attitude.